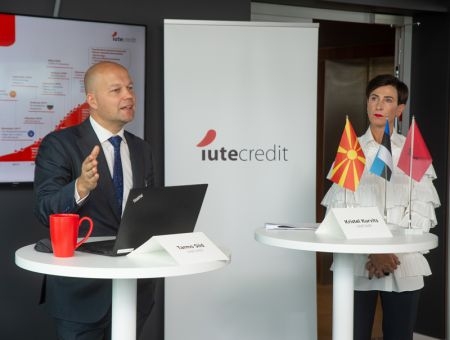 № 35 (1393) 01 Окт. 2021
IuteCredit's successful bond issue will boost Moldova's economy
PRESS RELEASE
September 27, 2021
IuteCredit Moldova
IuteCredit Moldova's parent company IuteCredit Europe has successfully issued Senior Secured Corporate Bonds in international markets. The initial public offer of up to EUR 50 million was oversubscribed and increased to EUR 75 million due to high demand from investors.
In short:
Iute's new bonds will be traded on the Frankfurt and Tallinn Stock Exchanges
Iute is channeling € 75 million into the economies of the Iute countries
More than 2,500 investors participated in the bond issue
Tarmo Sild, Group CEO of IuteCredit, commented: "We are humble and proud because of the trust and credit given to Iute by institutional and retail investors. The proceeds of the issue continue to support Iute in the pursuit of our mission, which is to create an extraordinary experience in the field of personal finance. This also demonstrates investors' trust for the countries where Iute is active."
The proceeds of the issue will be used by Iute for financing growth in current and future markets and to refinance existing debt. According to Sild, with the current bond issue Iute has truly opened a new chapter in the history of the company. "Iute's promise to customers is to offer an exceptional personal finance experience, being the fastest and most comfortable. There are still many customers who want and need such a service, and as we grow the company, we also want to reach them," said Sild.
All retail subscription orders submitted of in total EUR 20 million were allocated in full. Of this, more than 2,500 retail investors from the Baltics accounted for almost EUR 18 million. Approximately 75% of the total issue volume was allocated under partial consideration of subscription orders to more than 30 institutional investors across Europe.
The new bonds are expected to be included on the Regulated Markets of both the Frankfurt Stock Exchange and the Nasdaq Tallinn Stock Exchange. First day of trading on the Frankfurt Stock Exchange is to be expected on 6 October 2021, and 7 October 2021 on the Nasdaq Tallinn Stock Exchange. The Senior Secured Corporate Bonds maturing 2026 were issued at par with an interest rate of 11.0% per annum payable semi-annually. IuteCredit issued EUR 75million Senior Secured Corporate Bonds (ISIN: XS2378483494) through its fully owned subsidiary IuteCredit Finance S.a.r.l.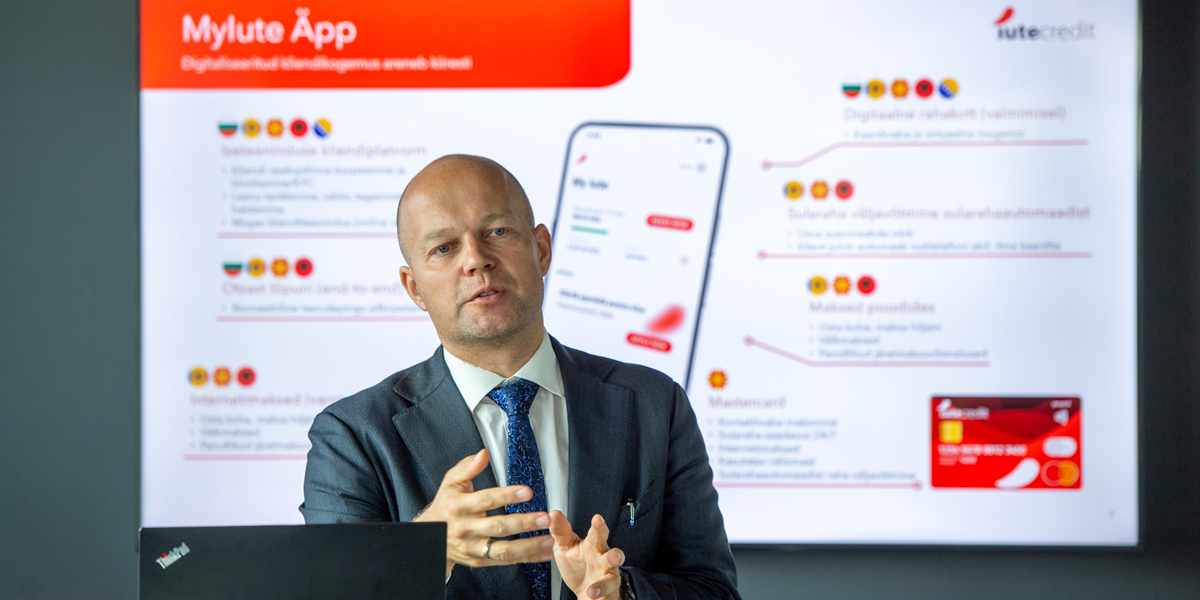 ABOUT IUTECREDIT:
IuteCredit - established in 2008 - is a leading European personal finance company. The Group is specialized in installment loans and instant payment services via its 100% subsidiaries using equity and loan capital. IuteCredit serves customers currently in Moldova, Albania, North Macedonia, and Bulgaria as well as Bosnia and Herzegovina.
IuteCredit's loan products are unsecured consumer loans with maturities between 1 month and 48 months and car-secured loans with maturities up to 72 months.
The mission of Iute is to create the extraordinary experience in personal finance by exceeding customers' expectations.