Regulatory Expert for USAID Moldova Financial Sector Transparency Activity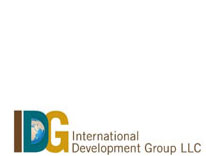 International Development Group LLC (IDG) is an international development consulting form that assists donors, governments, and the private sector to achieve sustainable, broad-based economic development, and poverty reduction. IDG is the prime contractor on the three-year USAID Financial Sector Transparency Activity (FSTA), based in Chișinău, Moldova. IDG is seeking a Regulatory Expert to join this activity full-time.
The Regulatory Expert will work with the Government of Moldova (GoM) agencies including the National Commission on Financial Markets (NCFM) and the Central Securities Depository of Moldova (CSD) to support FSTA activities. The expert will work with international consultants to provide local expertise and assist with planned assessments. After the assessments are conducted, the expert will also support implementation of agreed next steps.
Qualifications
Bachelor's degree or higher in business or law or an area relevant to the insurance industry
At least 5 or more years of experience in the banking industry
Strong knowledge of the regulatory issues in the financial and NBFI sectors
Strong knowledge of emerging markets, challenges and practices
Experience in drafting laws and regulations would be an asset
Strong communication skills both written and oral
Strong Romanian and English language skills
Specific Tasks
The Regulatory Expert will be responsible for the following tasks:
Work as part of a team of international and local experts to provide solutions, new methodologies, and training on regulatory issues and challenges conducted in different components of FSTA activity.
Work with the FSTA team to review policies, methodologies, and processes at CSD and NCFM and provide recommendations on how to improve the regulatory environment.
Work with the STTA NBFI expert to analyze the present NBFI activities and regulatory framework to ensure EU standards and directives are met and best practices are being followed for NBFIs.
Support the assessment of international best international practices (particularly at EU level) on regulation, authorization and supervision of pawnbrokers (pawn shops).
Participate in discussions led by the NBFI expert with representatives of local pawnbrokers to understand the state of the sector, its magnitude, and the need to regulate it more strongly
Support roundtable discussions to discuss products, challenges, and trends related to pawn shops
Assist the international experts working with NCFM to draft new insurance regulations to support existing and proposed laws and provide training as needed
To apply for the position, please send by May 15, 2020 a cover letter and CV to the email: careers@internationaldevelopmentgroup.com