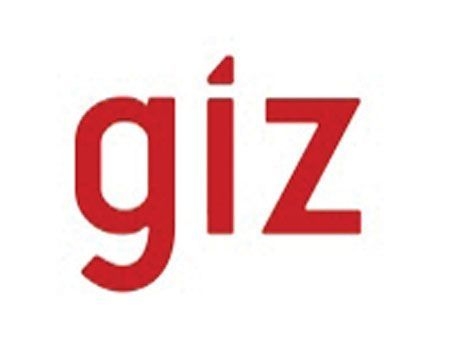 № 13 (1323) 10 Апр. 2020
The German Development Cooperation through GIZ is looking for an
Advisor in the field of Citizens' Empowerment within its project "Modernization of Local Public Services in the Republic of Moldova".
The work place for this position will be within the facilities of Regional Development Agency North (RDA North), Balti town. The position requires frequent travelling within the Northern Development Region and between Balti and Chisinau.
The overall responsibilities related to this position are as follows:
ensuring the synchronization of actions on local civil society involvement with infrastructure measures implemented by GIZ with EU financial support;
supporting regional Civil Society Organizations (CSOs) in establishing and managing a transparent sub-granting mechanism to local civil society organizations;
advising the selected regional and local CSOs on development, implementation and reporting of actions according to the established procedures;
coordinating regional and local CSO activities with Local Public Administrations (LPAs), Regional Development Agencies (RDAs) and Regional Councils in the respective development region;
facilitating the capacity development of partner organizations in the field of CSO actions implementation;
representing GIZ in events / activities, to which he/she was delegated by the line manager;
ensures the timely execution of planned activities within the project.
Required qualifications:
Bachelor/master's degree in social sciences, humanities, human rights, gender, or other relevant field or the equivalent in professional work;
at least 3 years of professional experience on collaboration with civil society structures in one or more of the following areas: gender analysis, gender mainstreaming, the empowerment of citizens, networking and advocacy, mediation, strategic and action planning, gender equality/women;
coordination, networking and relationship building skills with key partners including government, CSOs, national and local organizations;
good experience, knowledge and skills in participatory methods, community development and partnership;
good working knowledge of IT technologies and computer applications (MS Office package);
very good knowledge of Romanian and English, knowledge of Russian and German constitutes an advantage;
willingness to further develop the knowledge basis and upskill as required by the tasks to be performed;
strong communication skills;
desire to work in an efficient, independent and innovative manner in a multi-disciplinary and inter-cultural team;
valid driving license with driving experience would be an advantage;
Moldovan citizenship or holding permanent resident status in Moldova.
Applications, including detailed CV, references and motivation letter shall be sent not later than 27 April 2020, time 17:00, to the address hr-giz-moldova@giz.de.
Please mention the position name in the title of your application message. Only shortlisted candidates will be asked for an interview. The finalist will be offered a fixed-term employment contract based on a 40-hour weekly work program and concluded in line with the national labor legislation.
Please note that applications received after the deadline will not be considered. GIZ retains the discretion to re-advertise the position, to cancel the recruitment or offer an appointment at a lower grade or with a modified job description.
GIZ is committed to employment equity in the workplace and encourages qualified candidates from all backgrounds to apply.