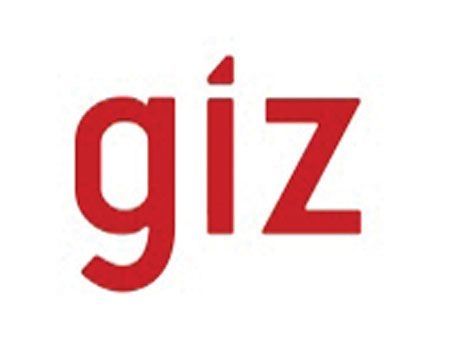 № 10 (1320) 20 Мар. 2020
Tender no. 83352684

Tender no. 83352684
for updating the Classification of Occupations of the Republic of Moldova
The German Development Cooperation through GIZ is looking for a competent and experienced contractor to support the Ministry of Health, Labour and Social Protection (MHLSP) in updating the Classification of Occupations of the Republic of Moldova (CORM), within its project "Economic Policy Advice to the Moldovan Government".

The contractor will will carry out the following tasks:
Analyse who are the main users of standards for occupations, occupations, skills, competences and qualifications;
Propose a format for the new classifications and an approach for the update process;
In close cooperation and interaction with the MHLSP, assess each field in correlation with the EU and Romania Classifications of Occupations, and update CORM, including the incorporation of proposals following the meetings with the stakeholders;
Provide technical input on all aspects related to CORM and support MHLSP and project, and be part of regular consultations with key stakeholders;
Present the updated CORM to MHLSP and stakeholders.
All the activities will be conducted according to the Terms of Reference (ToR).
For the complete ToR, interested bidders should address a request to the e-mail: tenders-giz-moldova@giz.de, indicating the tender number in the message title above.
Within the proposal, the bidder will present:
Financial offer containing the overall gross amount for the realization of each activity / deliverable according to the ToR, as well as a total budget expressed in MDL, VAT 0%; company bank data, including bank name and IBAN for MDL (all in a separate sealed envelope);
Technical offer containing (in a separate sealed envelope):
Proposed approach and timeframe with a clear distribution of CORM fields distribution among the team members;
Relevant experience of the applying entity;
CVs of proposed team with exhaustive description of previous relevant experience;
Copy of the company registration certificate in the Republic of Moldova, any available license, permit, professional qualification certificate available;
No-debt certificate issued by the Moldovan Tax Inspection or copy of the latest financial report;
All personal data are for the internal use of GIZ, confidentiality is guaranteed.
Bids evaluation will be performed based on the ratio 70% for the technical offer and 30% for the financial offer.
Please note that applications received after the deadline, as well as incomplete applications will not be considered. Financial offers containing other currency than MDL (Moldovan Lei) will not be considered. GIZ retains the discretion to re-advertise or cancel this tender.
Applications shall be delivered in sealed envelopes, showing the tender number (83352684) and subject on it, to the address of GIZ Office Chisinau (66 Bernardazzi St., 5th floor, left wing; Chisinau, MD-2009) not later than March 27, 2020, time 17:00.
Eventual questions shall be e-mailed to tenders-giz-moldova@giz.de, indicating the tender number in the message title.
This project is implemented with the financial support of the Swiss Agency for Development and Cooperation (SDC)