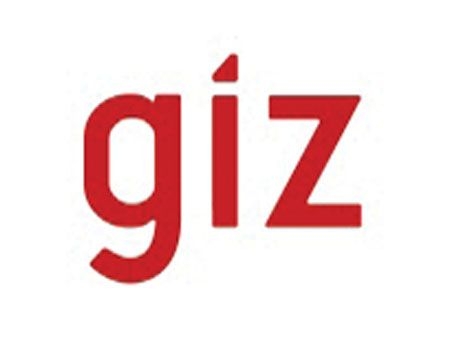 № 28 (1242) 10 Авг. 2018
Policy Advisor
The German Development Cooperation through GIZ is looking for a Policy Advisor within its project "Economic Policy Advice to the Moldovan Government".
The Advisor will work in straight collaboration with the Parliamentary Committee for Budget, Economy and Finance. As a result, the Advisor's workplace, for the most part of the time, will be established in the Parliament Building.
The main responsibility of this position is taking up policy proposals from government structures, companies, business associations, and consultants, to analyze and assess them – both in content and practicability – and on this basis to advise Government and Parliament structures including at high levels. The objective is always to organize support for reforms that lead to job generation, increased tax revenues and higher welfare for the citizens.
The following responsibilities are included in the assignment:
Conduct analysis and provide briefing notes and advice on incoming economic policy proposals to relevant/assigned stakeholder(s);
Initiate, draft, coordinate with relevant authorities and advocate policies to improve the business environment, Moldova's competitiveness and investment attraction capacity (e.g. FDI, taxation, entrepreneurship, education etc.);
Develop and conceptualize policy and implementation approaches on various fields of work, such as sustainable production, creation of employment opportunities for persons and groups with high poverty risks e.g.;
Act as a communication link and develop the project's relationship with Government actors, investors, business associations, external donors, and embassies;
Regularly communicate with foreign investors, business associations and other stakeholders to identify disputes with public authorities and lead efforts to understand, prioritize and resolve pending issues;
Coordinate crosscutting topics internally with the investment promotion component and other GIZ projects;
Answer to and facilitate queries from potential investors;
Conducting internal, project-related studies (e.g. Environment and/or Climate Safeguards);
Ensuring regular feed-in of work results into the project monitoring system;
The Policy Advisor performs other work related duties and tasks, as agreed with and assigned/delegated by the project manager.
Required qualifications:
Bachelor and/or Master Degree in Business Administration, International Economics or a related topic;
At least 5 years of professional working experience, out of which 4 years preferably within the area of policy development, government advisory work or related fields;
National and international working experience in policy advise would be an advantage;
Demonstrated competence in policy analysis and report writing skills;
Proven ability to interact with senior managers of international corporations and organizations;
Developed personal network within Moldovan Government and business structures;
Problem-solving skills, ability to negotiate, be a strong team player and possess excellent communication, interpersonal and management skills;
Clear understanding of national economic priorities and ability to translate them into investment opportunities;
Fluency in Romanian and English is a must; knowledge of German, French, Russian, Italian or Spanish would be an asset;
Computer proficiency and strong IT skills.
Applicants have to be citizens of the Republic of Moldova, residing inside the country for a period of over 6 months before the date of application.
Applications, including detailed CV, references and motivation letter shall be sent not later than 17 August 2018, time 17:00 to the address giz-moldova@giz.de.
Please mention the position name in the title of your application message. Only shortlisted candidates will be asked for an interview.
The finalist will be offered a fixed-term employment contract based on a 40-hour weekly work programme and concluded in line with the national labor legislation.
GIZ is committed to employment equity in the workplace and encourages qualified candidates from all backgrounds to apply.
This project is implemented with the financial support of the Swiss Agency for Development and Cooperation (SDC).