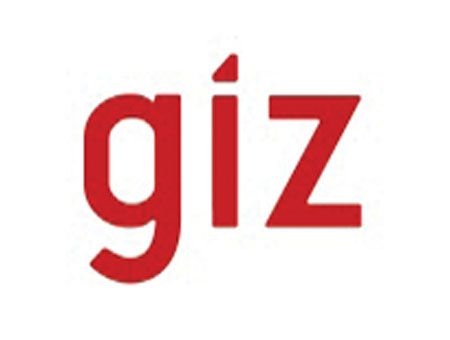 № 28 (1242) 10 Авг. 2018
Administrative Specialist
The German Development Cooperation through GIZ is looking for an Administrative Specialist within its project "Economic Policy Advice to the Moldovan Government". This is a limited term position provided for the period November 2018 – October 2019, aimed to replace the existing employee for the period of maternity leave.
The Administrative Specialist shall support the project management and its team in the daily work activities.
Namely, the following responsibilities are included in the assignment:
Providing administrative services for the project, by:
- supporting the project staff in organizing and conducting project activities and events;
- supporting the organization of project meetings and calls;
- ensuring that tasks and information flows between team members are carried out in a smooth and effective way;
- supporting project staff in the administration of necessary project related contracts;
- ensuring timely communication / exchange of information with GIZ Country Office;
- communicating efficiently with project partners with which regular contact is maintained.
Meeting the administrative needs of the office independently, with a minimum of intervention:
- office management;
- procurement of goods and services needed for the project office / activities;
- inventory of the goods procured.
Standing in for the Administrative Assistant of the project "Structural reform in Vocational Education and Training", part of the Sustainable Economic Development program, in order to ensure effective and correct administrative processes according to GIZ rules;
Ensuring that financial and administrative regulations are complied with, according to GIZ rules;
Providing financial information to project management by preparing budget and financial forecasts;
Managing cash operations of the project according to GIZ rules, in case required;
Processing and managing all bank related procedures;
Providing any other work related services that contribute to the project success.
Required qualifications:
Bachelors and/or Master's Degree in Economics/Accounting, Business Administration, International Economic Relations, or another relevant subject;
At least 3 years of professional work experience, involving financial responsibility and translations (written and verbal);
Excellent English and Romanian writing and communication skills, ideally a knowledge of German; Russian would be an asset;
In-depth understanding of financial planning and accounting;
Broad experience of management and administration; Strong attention to detail and confidentiality;
Be a team player, supportive of colleagues and able to ask for support when required;
Able to work to deadlines, under stress, and cheerfully;
Excellent computer skills (MS Office, Outlook, Internet and other);
Willing and able to travel inside and outside the country for event support, when needed;
Excellent drafting and presentation skills; Strong analytical and organizational skills, accurateness;
Outstanding networking and communication skills.
Applicants have to be citizens of the Republic of Moldova, residing inside the country for a period of over 6 months before the date of application.
Applications, including detailed CV, references and motivation letter shall be sent not later than 17 August 2018, time 17:00 to the address giz-moldova@giz.de.
Please mention the position name in the title of your application message. Only shortlisted candidates will be asked for an interview.
The finalist will be offered a fixed-term employment contract based on a 40-hour weekly work programme and concluded in line with the national labor legislation.
GIZ is committed to employment equity in the workplace and encourages qualified candidates from all backgrounds to apply.
This project is implemented with the financial support of the Swiss Agency for Development and Cooperation (SDC).